Sports betting is more than just a mere gamble. It's a very careful process, that requires specific knowledge, patience, continues education and attention to the detail. People who want to make money from betting shall have the ability to read the numbers in such way where they can predict the future as well as to have the discipline to track and analyses past results so they can improve their decision making process. But most likely, if you are reading this article, you already know that. The preparation process, discipline and ability to quick decisions are the main difference between betting and gambling. This is where the bet tracker comes to the rescue. It will be the Batman to every punter's money that will help in the management of the betting activities and will provide with the right tools to have the preparation that will help you increase the chances of winning.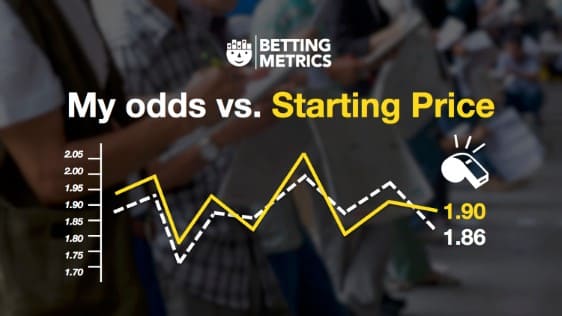 There are various ways of tracking historical betting results. However, the 3 main types of bet trackers that help punters to keep track of their bets and analyze their history – pen and paper, spreadsheets (mainly Excel) and different types of software.
Bet tracker – pen and paper
This is perhaps the oldest and that common type of bet tracker and it was popular long before any software was invented. As we know, sport betting and gambling in general dates back in history and is very well known by people. As many may assume, this form of a tracking results is simply typing all past bets in a book and track them by yourself. This is a very primitive bet tracker and is far from being efficient and in most of the cases does not allow to analyze past performance - which in fact is the most important activity of the whole process. Furthermore, using pen and paper to track bets represents a risk of tracking the wrong data due to the commonly happening human errors. Therefore, a conclusion can be made here and we strongly recommend to anyone who is still using that approach as their bet tracker to replace it as soon as possible.
Bet tracker – spreadsheets
This type of bet tracker actually gives some analysis and information about the punter's betting history. The most common spreadsheets are made in Excel. However just keep in mind that in order to build a bet tracker that runs in an Excel one should know how all the formulas are working, should also have time to spend and vision of what exactly you need to add. The formulas are long as F1 tracks and all the values and variables will be more than the bets you're going to bet in your life! The Excel bet tracker requires a lot of knowledge to create, customize and maintain. There are certainly companies, which provide spreadsheets which are pre-built and ready to use. But nevertheless every punter needs knowledge to maintain and customise their bet tracker. Oh, and let's not forget – Excel is not designed to be a bet tracker which can often lead to various mistakes, miscalculations and lost bets. If one wants to protect himself and his, then he needs a bet tracker software!
Bet tracker – software
This is the bet tracker that requires minimal interference and time. Why? Because everything is ready! The bet tracker software is a program, that is specifically designed for managing punter's betting activities. This bet tracker lets people treat their current and future sport bets as an investment, not a gamble. It lets punters track all their history, connects all their accounts, provides them with detailed statistics and analysis that will certainly help improve their performance. Most of the bet tracker software gives the opportunity to upload spreadsheet directly to the application which means that anyone can immediately benefit from the beautiful graphs, easy to use tools and find trends in your betting that if changed will increase the betting profits. This way the user is not going to lose his history, but he is going to acquire detailed information and analysis that he hasn't even imagined! And all this with half the time needed for spreadsheet bet tracker and almost none of the required knowledge.
So if some punters are looking for a bet tracker that doesn't require them to be an Excel guru, calculates everything for them, records, monitors and analyzes their history and improves their bankroll management – then they need to use Bettingmetrics!
Why do we at Bettingmetrics provide punters with a better bet tracker than everybody else!?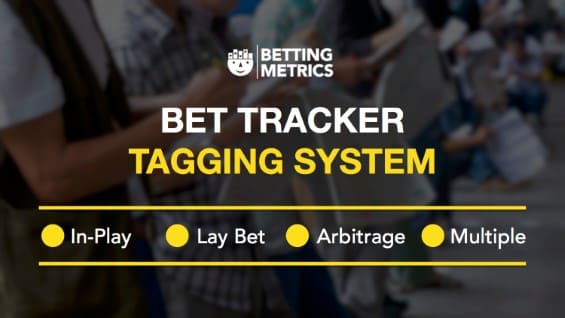 The bet tracker, that we provide to all our customers is everything that an Excel spreadsheet is not – Bettingmetrics is ready to use, our bet tracker requires no technical knowledge, no understanding of complex mathematic formulas and Excel conditional formatting and not to forget – less time! Our bet tracker is designed to be functional, easy to use and so automated, that the number of processes required is minimal.
Our bet tracker will give detailed information without even asking for it! The software is developed in a way to optimize punter's performance and experience which makes it very intuitive and helpful in many ways. The fact that everyone can find us online is a HUGE advantage for our bet tracker. Even if some of us have developed their Excel spreadsheet bet tracker, they are not able to monitor it 24/7, wherever they are. Plus, their Excel spreadsheet is not mobile nor tablet friendly and as we all know statistics and analytics are useless if nobody looks at them. Our bet tracker is the winning bet in this race, because we give the freedom to access your profile wherever, whenever you want!
Another advantage that every punter will find in our bet tracker is safety. Even if someone forgets to use CTRL + S, we've got their back! Our bet tracker saves all information and tracking history automatically so every punter will never have to worry about that. Bettingmetricks' bet tracker automatically backs up all data and statistics every 72 hours. This way our users are protected from software malfunction, lack of internet connection or a sudden power out.
Unlike the Excel spreadsheet, our bet tracker will provide every user with detailed and visualized information about all their bets. Using Bettingmetrics bet tracker every punter will have the ability to keep an eye on everything that is important for their future bets. Our main goal is to provide every user with the full package – the complete bet tracker, that will satisfy a better's every need, the sure and secured tipsters and a social network of punters, with which you can share wisdom and knowledge. Bettingmetrics provides professional and experienced 24/7 customer support which will help you with any issue you may have and will have the answer to every question, and a broad community with whom everyone will be able to share thoughts, ideas and useful facts!
When choosing Bettingmetrics as preferred bet tracker you will receive the full package and will see all the benefits that we offer. This is why we are a trusted partner to many punters. If you want to secure your bets – choose Bettingmetrics' bet tracker.