When placing a bet, every player aims for the win. For punters who want to become professional gamblers, the high winning percentage is a must and they should always search for ways to optimize their betting strategies and gain valuable information and data about their bets. This is where the tipsters come in hand. These professionals help punters optimize their betting strategies, give them confidence in a certain outcome of an event and most importantly – provide them with experienced advice and tips, based on various factors such as experience, quant models deep and niche knowledge.
What does the tipster do?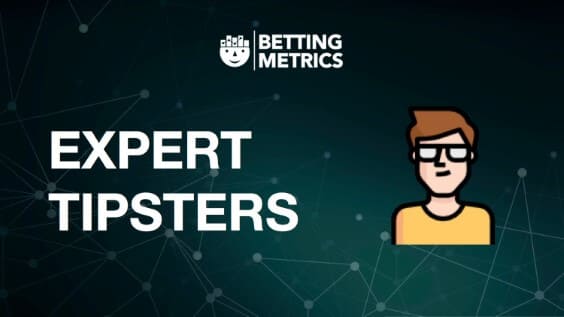 The tipster is a professional punter that has deep understanding, backed up with data and statistics, in various sport fields and provides casual sports bettors with predictions and betting advices. Unlike some pro gamblers, the tipster has chosen to distribute his predictions to the community, where in most cases he will provide his tips to a limited amount of people. Punters can find various tipsters that differ according to the sport, division and work ethics – some of them provide their tips for free trough Twitter where others will require a fee for every tip they give to the player via emails and third which will be super expensive will offer their service to a hand full amount of people. Please note that our advice is not to over trust nor expose to free tipsters, please feel free to read our full guide of how to choose a tipster.
The main channel through which tipsters distribute and promote their betting tips is usually their own betting websites, social media or professional sports networks. Punters will soon have the opportunity to find tipsters on our platform as well. Bettingmetrics ultimate goal is to be the one place that collates all betting activities in one place. As of today we provide punters with tools to develop and manage their own betting portfolio, track and analyse their historical data – soon some very existing features will be added so stay tuned.
Why tipsters are valuable for the punter?
Of course a professional punter has enough experience and data, as well as a working betting strategy, to not need the services of a tipster. However semi-pros and people that are new to betting may be interested to follow a couple of tipsters and diversify the risk of losing their betting banks. Tipsters are especially helpful for novice players. They have all the data analysed and have a detailed overview of the particular sport or division and will help beginner punters build their strategy and start winning from the bets they placed.
What are the dangers that following a tipster hides?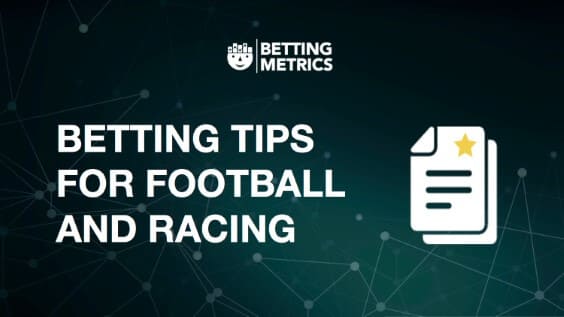 There is no such thing as a free meal and every punter has to be aware that even though tipsters are very helpful, sometimes they can be harmful for the overall betting portfolio. In the web you can find numerous websites and social accounts that claim to provide professional betting tips in the exchange of a fee but don't give the player any statistics about past performances, winning percentage or return on investment (ROI). Therefore, there is a risk of ending up paying a tipster for an advice which is more of a gamble than a calculated risk and well thought bet.
Tipsters nowadays have evolved and invented new ways of misleading people and making them pay for tips which are not worth it. For example, they can give different predictions to each follower for the same event. This is easy to explain – the more outcomes the tipster covers – the better the chance of a punter winning and having to pay the tipster a fee. This can be very harmful for the end user. This tipster's strategy is very harmful for the player and his bankroll so don't forget to track the performance of each tipster separately. Be very cautious and if you notice unusual behaviour of the tipster you are following question him as much as you can. Nevertheless, we strongly advise players to carefully select the tipsters they follow, to research them and trust only the ones that provide you with enough evidences about their past performance and ways they create their bet predictions.
How to spot fake tipsters from real professionals?
Because the services of tipsters are so highly demanded by punters there are many fake websites that just charge for betting tips but don't provide players with adequate information and do not have a genuine edge over the bookmakers. This is why we've gathered some of the most important things which you have to be looking for while selecting a tipster.
First and foremost, we advise players to be very careful because scam tipsters tend to select only winning events for their presenting portfolio which makes the winning percentage sky high – 80 – 90%. Also many professional tipsters provide their services for free or have something like a trial – a couple of free tips and if the player is satisfied – a subscription for a fee. One way to spot fake tipsters off the bat is if the tipster requires money before even providing the player with tips. If you spot websites that work in that fashion be aware of scams!
One of the main advice our team has for every punter is not to trust social media tipsters. Most of the time those are the tipsters that claim to have almost 100% success rate and promise you guaranteed wins – it does not work that way with sports betting. These are the people who promote their betting tips on various social media platforms such as Facebook, Twitter and so on. When we say that we don't mean not to trust every tipster that has a social account, but those who try to sell you unrealistic results or refer you to a certain bookie where the player should place his bet.
But how to make sure that the tipster is trustworthy?
That is a complex and never easy task, never the less the first thing you can do is to check him on Google. There are numerous forums and platforms where punters have shared knowledge and experience, and in this case their thoughts on a particular tipster. Also the Web provides players with various tipster verification services that are ready-to-use. Of course, don't forget to look for the winning percentage – if a tipster does not have a losing streak or is making profit all the time this is something that has to raise the awareness.
What are the most important rules when following a tipster?
A professional punter has a wide range of tipsters from where he gets his betting predictions. But in order for him to make profit from his betting, he should follow some ground rules, that will help him optimize the process and take the maximum benefit from the tips.
Choose a tipster, that corresponds to your betting strategy and behaviour
Every player has a certain style and pace according to which he chooses the sport and events to which he places bets. Tipsters work in different ways so every player has to find the one that is most suitable for him – whether he wants to bet 3-4 times a week or he is a punter that requires 30 tips a week, does he prefer only weekend bets or through all the week. Finding the best tipster for you can be a long process but when completed, the punter will have a partner that he can rely on.
When punter choses to follow the advice of the tipster he tends to expect to achieve or overachieve his previous scores and generate huge winnings in just a few bets. Usually that mind set leads to disappointment and is more harmful than useful for the punter. When relying on a tipster, the player has to be calm and patient – don't expect to become rich in just 1-2 bets, as we like to say gambling is the easy way to make hard money. It is from fundamental importance to focus on the long terms results - the principal thing for every professional punter is to be profitable at the end of the season not at the end of the month!
Prepare yourself for winning and losing
Using the advice and tips of a tipster doesn't guarantee you winnings – so prepare yourself for losses as well. Being involved with sports betting is volatile activity there will be many ups and down. It is very important to leave the emotions aside and follow the initially aligned plan and follow the tips provided form the tipster even in a losing streak. This is equally important for both novice and experienced players.
Have separate bankrolls for every tipster you follow
When it comes to money management strategies, splitting your bankroll to other micro betting banks assigned to each tipster you follow is from relatively high importance. When allocating a defined sum of money only to a certain tipster, the player has the opportunity to choose a specific betting strategy that he's going to apply only for this tipster and protect his bankroll. The punter can track and analyse the performance of the given tipster, eventually improve his money management or even better to derive a new betting strategy based on the tipster followed.
For example, if a punter follows 4 tipsters and has an overall bankroll of £1000, it is best to divide on 4 and receive four bankrolls of £250 - assuming the punter believes that the 4 tipsters are equally good. Then, when he bets on a certain tipster, let say following a percentage staking plan of 2%, he will place a bet of £5. If the player bets on the 4 tipsters from one bankroll of £1000 at the same betting strategy, he will have to bet £20. With different betting strategies, using one bankroll for all tipster may lead to a fast bankruptcy.
What are the main steps of becoming a tipster yourself?
Being a tipster is not a piece of cake and it requires a lot of knowledge, analytic skills, patience, emotional control, understanding how value betting works and tracking his previous bet. It is a complex process that only people with patience and the right mental approach can manage and become professional tipsters.
For every tipster or punter to be successful, he must adopt value betting approach to his predictions. Without it the tipster won't be successful in the long terms which at the end of the day is what matters the most. The tipping market is highly competitive and sports betting tipsters need to deliver consistent results as well as maintain exceptional customer service and make their followers feel comfortable while winning and losing with them. One advice for every tipster is never to forget to keep track of their bets and predictions! This is not only for statistics – it is a way to improve your tipping strategy and optimize your results.
Why we need Bettingmetrics when following a tipster!?
Bettingmetrics' software helps punters mange with easy and speed every important element in the process of building profitable betting portfolio. Bettingmetrics helps punters to save time tracking and analysing previous results, comparing tipsters betting odds versus bookmakers starting price which enables sports bettors to clearly identify which tipster are having a value betting approach. We all know that if we have generated large amount of data we can come up with data driven insights and tweak our betting strategy accordingly for bettors results. However, analyzing large amount of data is hard time consuming and requires specific knowledge, well not anymore. Bettingmetrics is the analytics king - easy, fast, automated and beautiful visualization with just a few clicks.
We at Bettingmetrics are constantly working on the development of our platform, so we can provide punters with everything they need to track their bets, analyse their performance and place their wagers. This is why we are currently working on the development of a market place and odds comparisons section where people will have the opportunity to buy tipping services, compare odds and place bets directly from our platform. Our main goal is to be ultimate hub for sports betting activities where punters can do everything from reading betting content to building and manging a profitable sports betting portfolio.