High-Class football at Boxing Day
Since the late 1950s, 26 December is the most special day for football in the UK. The Brits call it a Boxing Day, and it is not less exciting than Christmas. What is more, it is the best time to be a football fan in the United Kingdom. The whole nation relates Boxing Day as an excellent time to spend with family and friends, and high-class sports activities. Having a day to watch some of the best games of the year with friends, sounds even better than Christmas, right? Well, this is how they do it in the UK. On 26 December a full programme of games is provided for the football fans on all four English professional football divisions and around 16 non-professional leagues. Over 700 clubs are out to play football, while most of the leagues in the other countries are taking a break. With so many scheduled events on Boxing Day, we can actually name it the "Sports Day".
Until 1957, Boxing Day matched with Christmas Day and was held on 25 December. The first game played on Boxing Day was back in 1860 when Sheffield F.C and Hallam F.C. Mandatory played against each other. The original idea for Boxing Day was to face local rivals against each other on the Christmas Day – when everyone is home for the holiday. However, in the late 1950s, the transport system refused to operate on Christmas Day because everyone was having a day off, and the Football Association of England had to move the traditional football holiday one day ahead.
Nowadays, Boxing Day is more important for football clubs and fans than ever because it shows how well each team performs in the rankings. An interesting fact is that since the start of Premier League (which was in 1992), the club, which has the most points on Boxing Day, wins the league in May. Another thing that statistics show is that Boxing Day is a synonym for games with many goals, for example in 1963 66 goals are scored in only ten games in the First Division, while the accurate hits in all four divisions were 160.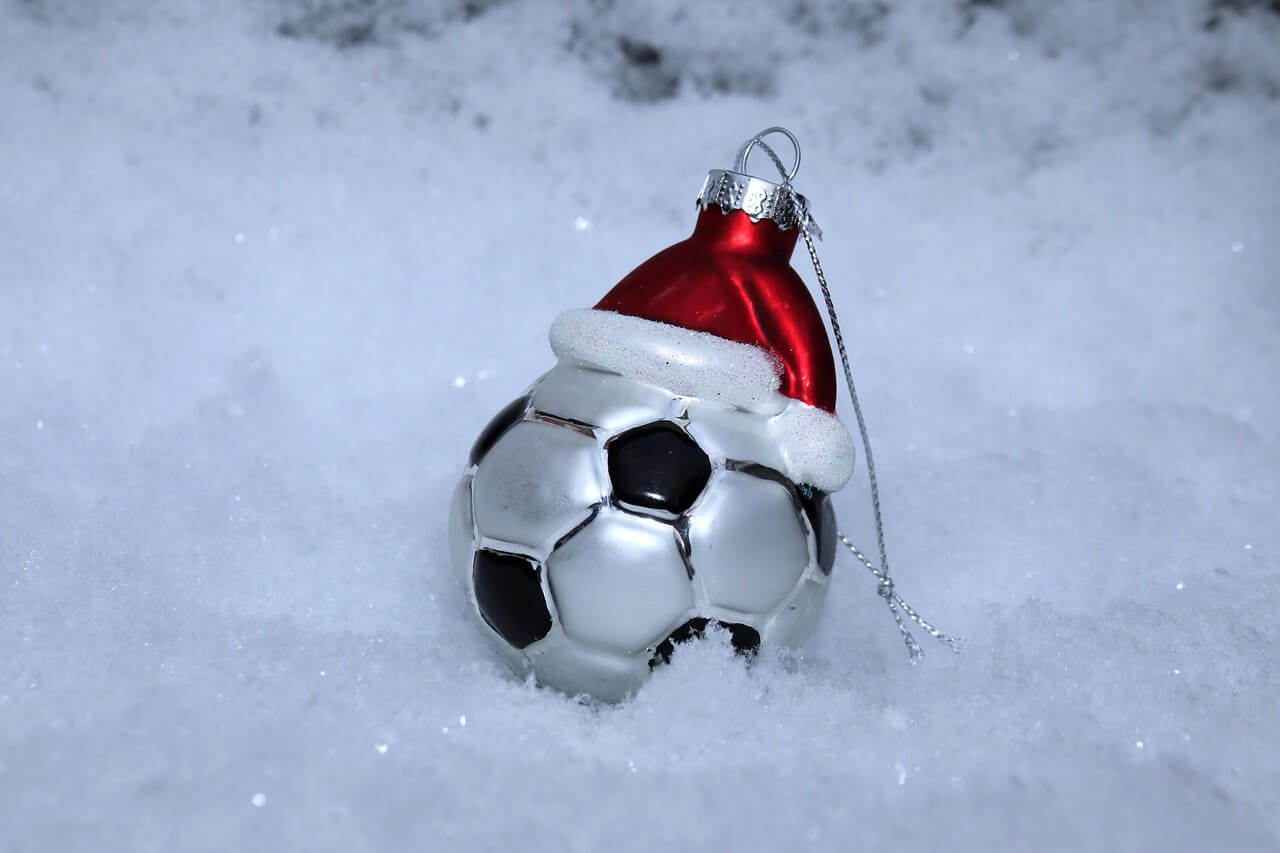 Five unforgettable Boxing Day football games during the years
2012 Arsenal 7:3 Newcastle
There is a popular cliche , which says that the defenders sleep on this day. And we can't deny that the saying fully applies for the game played between Arsenal and Newcastle seven years ago. This match left fans breathless, with its fantastic football quality, plenty of incredible moments, and most importantly, a big number of goals - ten, which is pretty amazing. Actually, the game didn't start as an unforgettable one. At the half time, the score was 1:1, and nothing promised such an end. The drama was on full swing in the second half, and The Gunners led the score two times, but The Magpies did not give up and came back twice. In the end, Arsenal scored four goals for just 17 minutes, making this match an unforgettable one.
2007 Tottenham 6:4 Reading
Another fantastic game on Boxing Day was the one between Tottenham and Reading in 2007. The host looked distracted and made a significant number of mistakes. Because of that, firstly, it looked like Reading was going to win the game. But then, the Bulgarian striker Dimitar Berbatov scored four goals for Tottenham and made whole England talk about him.
2007 Chelsea 4:4 Aston Villa
2007 was definitely the year of the big games on Boxing Day, and one more goal thriller was played then. This game between Chelsea and Aston Villa had everything: drama, eight goals, three red cards, and a Christmas miracle. Yes, in this game, despite being in terrible shape Andrey Shevchenko from Chelsea scored two goals. And we must admit that the second goal was a real masterpiece!
1996 Newcastle 7:1 Tottenham
In 1996, Newcastle gave a great Christmas present to its fans. The team won, played an incredible game, and scored seven goals against Tottenham's strong selection. Alan Shearer, Rob Lee, Les Ferdinand, and Philippe Albert made the Christmas afternoon terrifying for Spurs fans.
1978 Manchester United 3:5 West Bromwich Albion
In this game, West Bromwich Albion destroyed the football giants Manchester United. At this time, Ron Atkinson was a manager of West Brom. After some time he also led the Red devils. Generally, this was one of the strongest seasons in West Bromwich's history, and they finished third at the end.
Boxing Day 2019 Premier League fixtures
All football fans are waiting for the sports schedule for this year's 26 December. This year's Boxing Day is proof that the world is already digitalised and even traditional sports TV channels are outdated. 2019's Boxing Day's fixtures will be broadcasted live on the online platform Amazon Prime. The streaming leader made a deal worth £90m with the football league and won the rights to show 20 games each season for the next three years. If you are in the UK and you want to watch the games, you have to subscribe to the online streaming service, because the football matches will not be available anywhere else. Another interesting fact is that Amazon's rivals Facebook and Twitter also fought to buy the rights for Boxing Day. Obviously, the football world is moving to social media and the streaming platforms, and we are curious about what will happen with football rights in the future. However, on Amazon Prime, you can watch all Boxing Day games, and no matter which team you support, the excellent show is guaranteed.
Below you can check the games that will be played on Boxing Day. If you have the chance to visit some of them, it definitely will be a great holiday experience. If you can't do it, we advise you to enjoy them at home or in the pub.
The opening game on Boxing Day is between Tottenham and Brighton, and it is scheduled at 12.30 PM.
At 3 PM we will enjoy six games:
Bournemouth vs Arsenal
Chelsea vs Southampton
Aston Villa vs Norwich City
Everton vs Burnley
Sheffield United vs Watford
Crystal Palace vs West Ham
After the massive package of matches, two high-level battles will take place:
Manchester United vs Newcastle United at 5:30 PM
Leicester City vs Liverpool at 8 PM, which is set to be the main event on Boxing Day.
Only one game will be played on the next day, 27 December at 7.45 PM. It will be between Wolverhampton Wanderers vs Manchester City.
Boxing Day in other countries
The day is popular with its sports programme in Scotland, Northern Ireland, Australia, New Zealand, and South Africa. Last year in Italy, football games were played on 26 December for the first time ever and the stadiums were full-on 70% of their capacity, which is more than any other day in December.
Other sports played on Boxing Day
If you don't like football and prefer other sports, don't worry, Boxing Day is not only for football fans, and you won't be left bored. There are several sports that you can enjoy on this festive day.
The rugby fans can watch friendly games between local teams.
If you are a cricket fan, there will be Test games on Boxing Day In Australia, New Zealand, and South Africa, take a look at them.
The horse racing fans can enjoy traditional races such as King George VI Chase at Kempton. The day is popular with the biggest number of races during the year.
Many professional boxing contests will also take place on Boxing Day, as boxing is also considered a traditional for this day.
The football days after Boxing Day
Generally speaking, the time between Christmas Day, New Year's Eve, and the first few days of January is the English football's gift to sports fans around the world. The fixtures on the holidays are fulfilled with high-quality football, action, and unforgettable moments.
Even when Boxing Day is over, and everyone prepares for a party for the upcoming New Year's Eve, the football does not go on a break. After the festive day, the programme is only fans-oriented, and you can enjoy dozens of games. See the lists below, where we aggregated for you the Premier League schedule for the days between 28.12.2019 and 02.01.2020.


Betting on Boxing Day
The bookmakers are waiting this festive day all year. The punters all around the world are more active than ever and spend millions of pounds betting on their favourite sports teams. Like every year, the Premier League is very competitive, and each team can win each game.
Everyone expects shows with many goals on the most-watched sports league in the world, and an incredible football, so we advise you to check our Market Place for the best Boxing Day tips and betting suggestions. Plenty of valuable predictions with high odds and winning probabilities will be available soon for our customers, so make sure that you don't miss our Predictions area.
On another hand, if you have prepared your own predictions, you can check out our Odds Comparison, where we aggregate the highest bookmakers' odds combined with a significant number of markets. You can place your bet directly through our website, and make a great profit while you are enjoying Boxing Day.
Boxing Day in short
The stadiums are full of fans, and the mood is joyful everywhere. Boxing Day has a unique place at the annual football schedule, and this tradition will never be left aside.
We hope these holidays will bring us sports enjoyment and satisfaction. If you want to make an excellent profit while you are betting on Boxing Day, and you want to start the New Year with success and some additional money in your bank, visit our Odds comparison section and find the best odds on the betting market.
We hope you enjoyed our Boxing Day's article; it was created especially for our members who want to know more about this traditional day. If you want to read more informative betting articles, feel free to visit our Betting Knowledge section.