Another betting week is behind us, and I'm here with my weekly report for week 29 of my betting journey.
My reports are something very important for my betting journal because I know that many punters and tipsters are reading it. That's why when I present the weekly results, I try to be fully accurate with the applied strategy and use the most reliable betting tools in order to analyse better and provide the correct information.
Did you watch the clash between Anthony Joshua and Andy Ruiz? Or the Manchester Derby? The weekend was fulfilled with great events, and while I have been watching the big games, I placed bets advised by the tipsters, who I follow. During the events my phone is always charged, my bookmakers' accounts are funded because I know that the tipsters can post in-play tips at any moment. I love to place in-play bets because I can take advantage of much better betting odds.
However, in week 29, I placed 117 tips suggested by my tipsters with a set stake of £45 (only Rosso27's tips were placed with £55). I followed the rules strictly to place bets only on ten major leagues plus all scelam single tips. The week wasn't good, and the tips generated me a weekly loss of £354 with a negative ROI of 5.84%.
Week 29 Profit&Loss Graph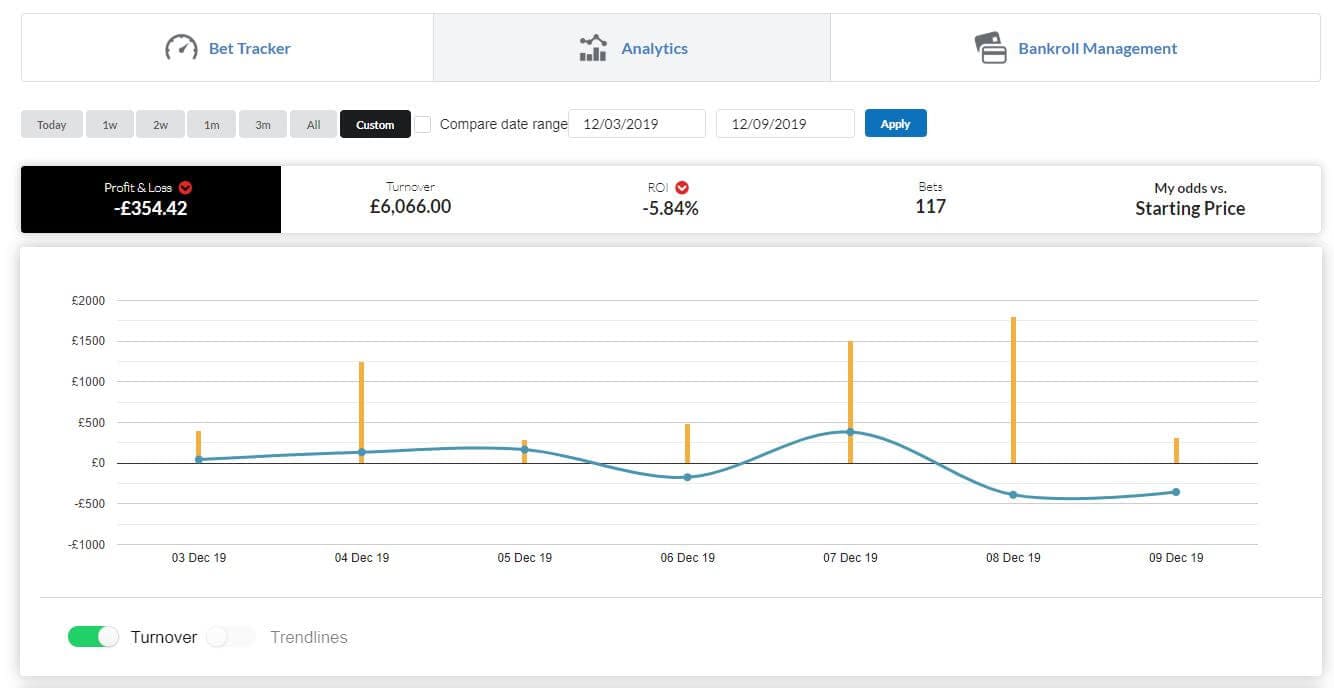 Check below the performance of each tipster in week 29:
In week 29 scelam posted only seven single tips. He preferred to post a big number of multiples, which aren't in line with my tactic. However, the posted tips generated me a weekly profit of £55 with a positive ROI of 17%. Although the small amount of used tips, scelam's approach is very professional, his tips are well informed, and you will not make a mistake if you choose to follow him and his suggestions.
Park-Life-Tips advised 17 tips last week. He successfully came out of the consecutive weeks with losses and generated me a weekly profit of £168 with a positive ROI of 22%. The average odds of 2.10 and a hit rate of 64% made his tips profitable. He performed very well at the market Over 2.5 goals, where he hit 7 out of 9 games.
PLT tips in week 29:

freguli had an unsuccessful week and weakened my portfolio with £190. He posted 30 tips, only 12 of which were won. All of the suggested tips were at the market 1x2, and freguli didn't provide a variety of tips in week 29. However, he is a proven tipster for my portfolio, and one losing week can't break my trust in him.
Ejizzymoi suggested 34 tips, 18 of which were won. The low average odds provided by the tipster are the reason why he generated me a weekly loss of £130 with a negative ROI of 8%. I analysed in details his performance since he joined my portfolio, thanks to the bet tracker bet tracker, which I'm using to track each received tip. In total, for around two months, Ejizzymoi brought me a profit of £150. His most effective odds range is 1.40 - 1.70, where he has a 65% hit rate. However, I don't think this is enough because I see a lot of potential in Ejizzymoi tipster service, so he has much to improve.
Rosso27 had poor times during week 29. He posted 29 tips (23 multiples), all of which I placed with £55. His tips generated me the biggest loss for the week - £257 with a negative ROI of 12%. As I said in my reports, I'm not a big fan of the multiples, because they hide a lot of risks. That's why next week I will try to place all single tips received by Rosso27, doesn't matter of the league or the odds.
In week 29, I placed 117 tips, 55 of which were won. The negative stats brought me a weekly loss of £354.
However, week 29 passed, and I'm looking forward to the new challenge - week 30. In it, I will continue placing the tips with £45 from the ten major leagues provided only by Ejjzzymoi, freguli, and Park-Life-Tips. For the tips received by scelam and Rosso27, I have a different approach, and I will place their single tips with £55 doesn't matter of the league, sport, or odds.
From the beginning of my journey, I have positive trend line - I placed 4434 tips in total, which generated me a profit of £3260. I'm very confident that soon my betting bank will raise thanks to the received tips.
All time graph: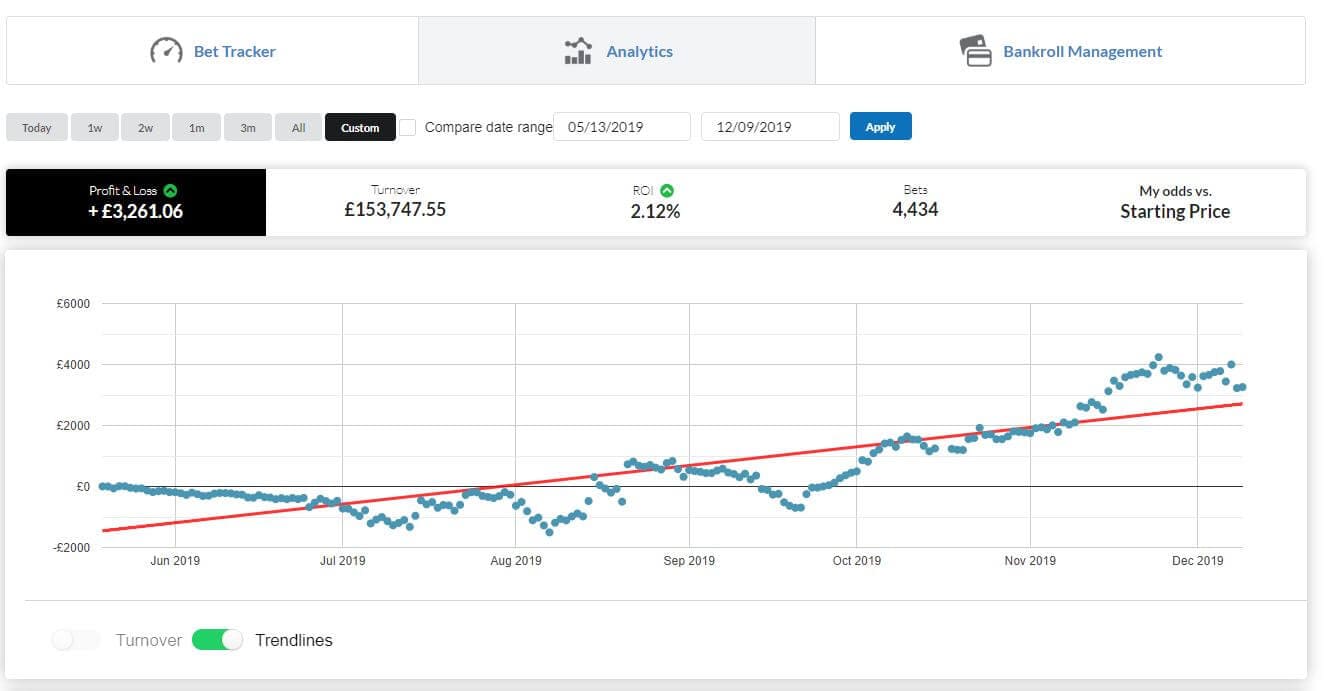 Stats Summary Week 29
Total bet amount: £6066
Profit/Loss: -£354
ROI: -5.84%
Bets Placed: 117
Won: 55
Lost: 61
Winning: 47%
Average Odds: 2.50
Average Win odds: 2.15
Average Losing odds: 2.84
Average Bet size: £51.8