Here at Bettingmetrics, we work incredibly hard to provide software that will help people who bet on sports events to manage all of their betting activities in an efficient and modern way. Further, we provide the right tracking and analytical tools which maximise their chance of becoming profitable in the online sports betting field. We know the importance of the bankroll management and this is why we have decided to create this article.
As perhaps punters already know there is a big difference between betting and gambling and one of the most important components that divide them into two completely different groups is a strategy. Usually, when a person decides to gamble, he relies only on luck and 'wishes for the best'. But when he decides to treat sports betting as an alternative investment, this requires a complex of skills and knowledge, various betting software such as tracking and analytical once, preparation, discipline, bankroll management and highly standardised strategies. If any of those components is missing, that can be harmful to the punter's future bets and financial stability. This is why every person, who decides to become a successful and profitable punter need good money strategy and in particular bankroll management in place.
What is bankroll management?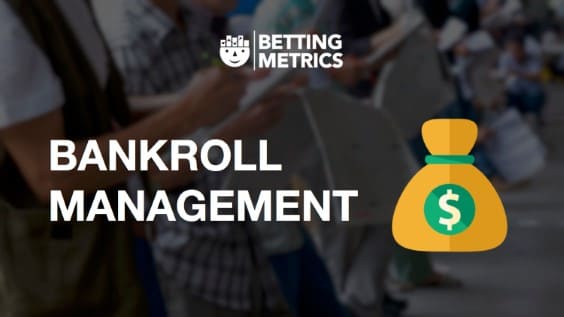 Bankroll management is a complex process that requires some specific knowledge and experience to be handled correctly. In general, it can be broken down into three main stages – setting the budget, establishing the betting rules and applying these rules. Stage one is setting an amount of money that will be allocated for betting only- this is also known as a betting bank and in fact, is neglected by many novice players. This is the sum that every punter is ready to bet and to risk losing. The amount of money, that is invested in betting, is also referred to as bankroll.
It is very important to allocate an affordable bankroll, with other words allocate the exact amount of money that it can be lost without harming your day to day life. Obviously every novice player is full of enthusiasm when starting to bet on sports. However, we strongly recommend you to be very cautious in the beginning and start with a smaller amount. Take your time and find what is your comfort zone in terms of bet size and adjust your bankroll management and betting strategy accordingly.
A little trick that will surely help to set up your betting bankroll and split your betting money from your other funds is to establish a new bank account that is purely dedicated to sports betting. To take that further and manage your betting portfolio like a professional punter we will also suggest to use various eWalets such as Skrill and Neteller. It will help you to very quickly deposit and withdraw your funds from all the bookmakers used so you are never short of funds. We also know that sometimes may be difficult to keep track of all the transaction and balances but do not worry – Bettingmetrics offers an easy to use bankroll management tools that will help you to stay on the top of your finances.
Tip: If you are following multiple tipsters or strategies you can break down your betting bank to micro bankrolls for every tipster you follow. That helps to keep track of their performance and will give you a better picture of what can be improved.
Stage two and three of bankroll management are highly influenced by the money strategy that every punter is going to choose. Betting strategies vary by the results that every punter wants to achieve, risks he is willing to take and of course the amount of money, he is willing to invest. But we will talk about different strategies later. First, let us add some extra arguments on why bankroll management is so important to every punter.
Why is bankroll management crucial to every punter!?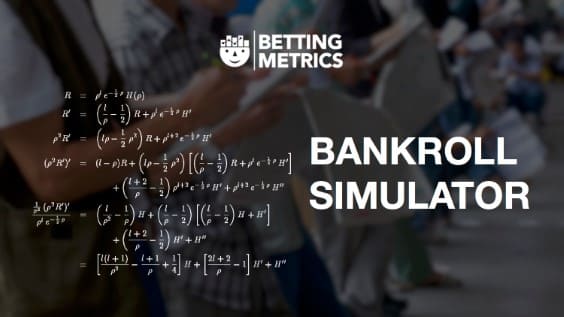 The answer to this question is very simple – bankroll manag